Feb 16, 2021
Developed a beta version of a fundraising system using blockchain technology, aiming to start operation by the end of FY2021
No.1 Solutions Corporation, a blockchain development business, aims to launch the STO platform "tokenbase" ("tokenbase") for fundraising using blockchain technology during FY2021. The target customers are overseas government-affiliated financial institutions and domestic real estate businesses.
STO platform attracting attention as a new fund-raising method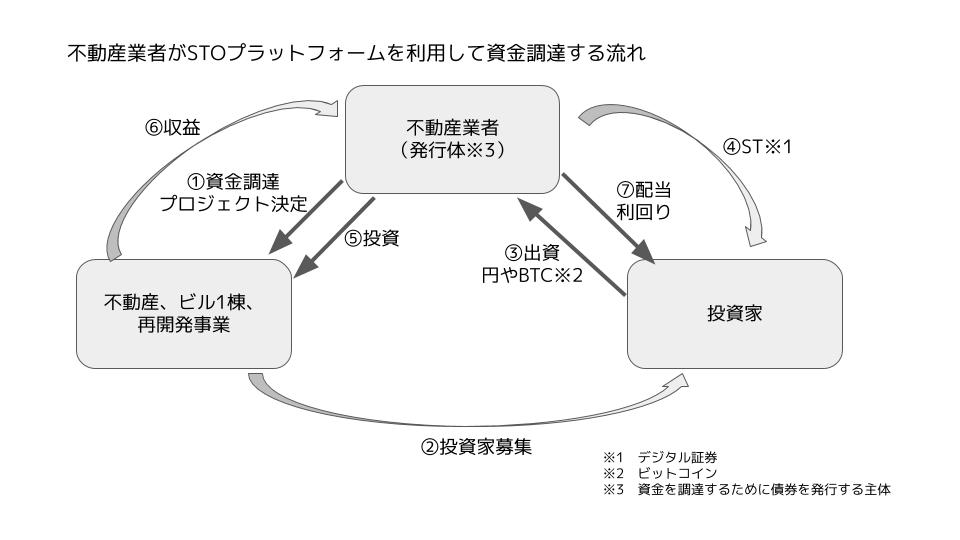 A STO platform is an exchange on the blockchain that specializes in digitized securities (STs) and allows investors to raise funds.
STOs are attracting attention from around the world, including the U.S. and Japan, as a new method of fundraising.
STOs can be used not only by large companies, but also by small and medium-sized companies and venture companies.
In addition to stocks, securitizable items include bonds, real estate, business development, patents, and other items with collateral value.
Assets can be subdivided and securitized e.g., a single building can be securitized.
Transactions are possible 24 hours a day, 7 days a week, 365 days a year.
Fundraising using STOs has been difficult to achieve in Japan until now, but with the implementation of the revised law*1 in May 2020, fundraising is now possible. Investors can invest or contribute legal tender or virtual currency (crypto assets) and receive dividends such as profit sharing from the earnings of companies and businesses, etc. Since STOs are regulated in accordance with conventional financial market regulations, their safety is guaranteed*2.
1 Law Concerning the Settlement of Funds and Amendment to the Financial Instruments and Exchange Law
2 STOs are financial instruments based on the securities laws of each country.
■It is possible to turn something that cannot be sold into digital securities that can be sold
The "Token Base" STO platform we have developed can be used not only for stocks, bonds, real estate, and business development, but also for assets that have been difficult to securitize in the past.
Assets that are difficult to securitize include the following These are assets that have high real value but are illiquid (cannot be sold).
A single building
Mineral resources and mines
Patented technology
Copyright
Service use rights, etc.
In addition to corporate bonds, unlisted stocks, real estate, and business development, "Tokenbase" can issue digital securities for assets that are difficult to securitize. By securitizing illiquid items, a new value economy can be realized.
Both companies and investors can use this highly liquid financing method to trade a wide variety of investment products.
■Three features to securely manage investors' assets
The token base we have developed has the following three features to securely manage investors' assets.
Robust cold wallet*1
Multi-signature system*2 that requires multiple private keys
Unique and highly secure authentication function
1 A wallet that stores virtual currency (cryptographic assets) and is not connected to the Internet environment except when necessary.
2 Use of multiple private keys when making transactions. Reduces the risk of unauthorized money transfers due to hacking.
■Aiming to start operation by the end of FY2021
In December 2020, we developed a STO platform "Tokenbase" utilizing blockchain technology. We intend to provide this platform to overseas government financial institutions and real estate businesses in Japan, with the aim of launching its operation by the end of FY2021.
About No.1 Solutions, Inc.
Company name: No.1 Solutions, Inc.
Head Office: Idemitsu Ikejiri Building 7F, 3-15-1 Higashiyama, Meguro-ku, Tokyo 153-0043, Japan
Representative Director: Tetsuo Menrai
Establishment : July 2002
Capital :50 million yen
Contact : TEL .03-6412-8470 FAX .03-6412-8471
URL : https://no1s.biz
Business : Blockchain development business
For inquiries from the media regarding this matter, please contact
No.1 Solutions, Inc.
Public Relations: Kenji Domoto
TEL 03-6412-8470 / Email press@no1s.biz
Press release can be downloaded from here.
Developed a beta version of a fundraising system using blockchain technology, aiming to start operation by the end of FY2021