Jan 6, 2020
Kinshasa, the capital of the Democratic Republic of Congo, will launch a waste plastic processing project in February 2020. Blockchain technology will be used to solve the waste plastic problem.
No.1 Solutions, a blockchain development business, will conduct a field study on waste plastic disposal and develop an application based on blockchain technology in Kinshasa Province, the capital of the Democratic Republic of Congo, starting in February 2020. On August 29, 2019, the Company signed an MOU with the province for a project to solve environmental problems.
■ Waste Plastic Issues in the Democratic Republic of the Congo
The Democratic Republic of the Congo is a republican system country located in Central Africa. It is the second largest country in Africa by area and has a population of 81.34 million (basic data from the Ministry of Foreign Affairs, as of 2017); by 2050, the population is expected to exceed 150 million.
According to the African Waste Management Databook published by the African Clean Cities Platform (ACCP), the country generates an estimated 8,400 tons of waste per day, with a waste collection rate of only 25%. The number of Among these, plastic bottles and other waste plastics have been on the rise in recent years.
As of August 27, 2019, when the databook was published, waste plastic waste had increased to 15% of the total. Waste plastic alone is disposed of at 1,260 tons per day, 75% of which is not collected.
■How the MOU was concluded with the Governor of Kinshasa Province
Under these circumstances, the country has been unable to find a fundamental solution to its waste problem. During a visit to the Democratic Republic of the Congo, our representative, Mr. Menrai, met individually with President Chisekedi and made a proposal. This is a project to exchange waste plastic for eco-points, which is scheduled to be implemented this time.
The core system of the project will be "Koiniti," which was developed by our company. Koiniti is a system for building a local currency. It is a system that allows communities and groups to issue their own coins (points), which can then be used to purchase products or make donations. This system will be used in this project.
Kinshasa, the capital of the Democratic Republic of Congo, has a particularly serious garbage problem, so we have received permission to start this project on a trial basis from Kinshasa. We met with the Governor of Kinshasa, Gentiny Ngobila Mbaka, who was in Japan to participate in the International Conference on Africa (TICAD7, session August 28-30, 2019) in Japan, and the MOU was signed on August 29, 2019.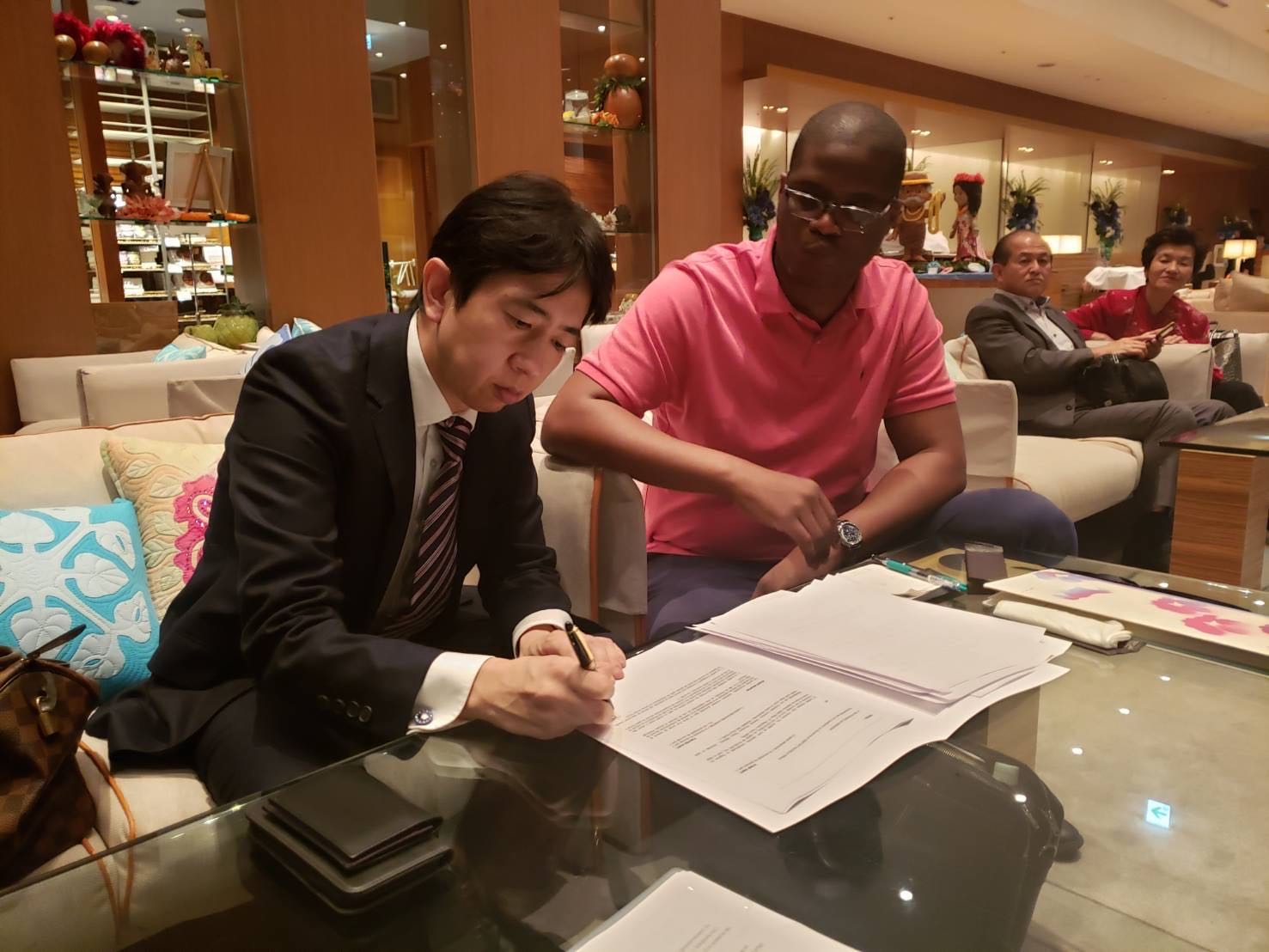 Representative Omorai signing the MOU.
■Field surveys and demonstrations will begin in January 2020
Field surveys and demonstrations are planned to begin in January 2020.
The project includes the following
● Placement of waste disposal equipment in appropriate locations in Kinshasa
● Developing partner stores where eco-points can be redeemed
● Eco-points will be awarded to those who bring waste plastic to the site.
● Redeeming the awarded eco-points for products at partner stores
● Points redeemed at a store are transferred to the store in exchange for cash.
● The points will be funded by a commission from the Congolese government and proceeds from the settlement business.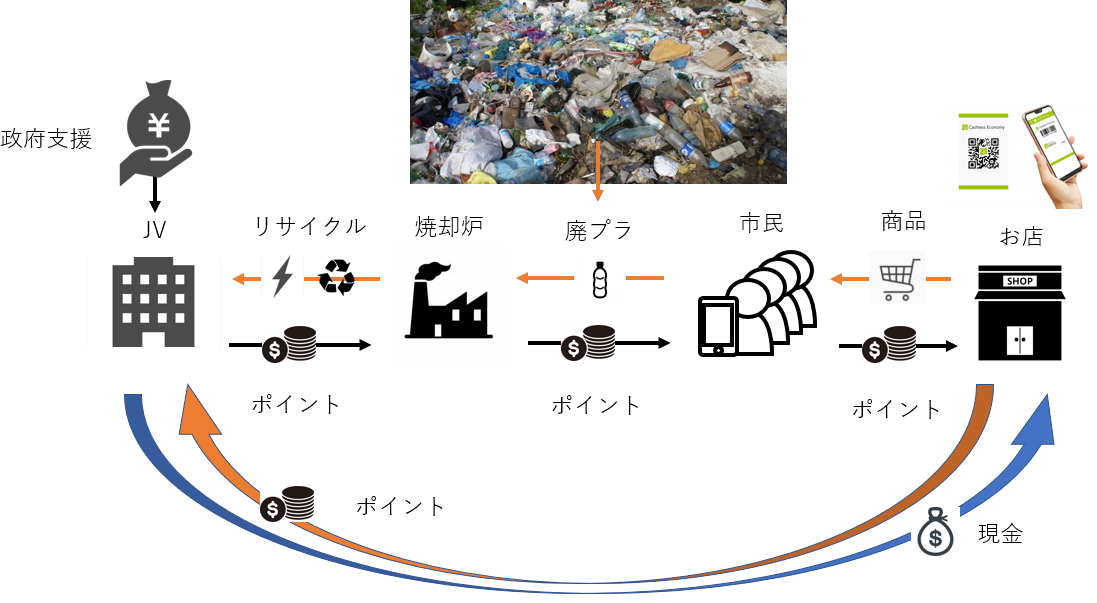 ■Future goal is to deploy throughout Africa.
Based on the results of the project in Kinshasa province, the next step is to expand the project to other areas of the Republic of Congo by March 2021. 3 years later, we plan to expand the project to be available in all of Africa.
About No.1 Solutions, Inc.
Company Name: No.1 Solutions, Inc.
Head office: Idemitsu Ikejiri Building 7F, 3-15-1 Higashiyama, Meguro-ku, Tokyo 153-0043, Japan
Representative Director: Tetsuo Omorai
Establishment : July 2002
Capital :50 million yen
Contact : TEL .03-6412-8470 FAX .03-6412-8471
URL : https://no1s.biz
Business : Blockchain development business, etc.
For inquiries from the media regarding this matter, please contact
No.1 Solutions, Inc. Public Relations: Kenji Domoto
TEL 03-6412-8470 / Email press@no1s.biz
Press release can be downloaded from here.
Kinshasa, capital of the Democratic Republic of Congo, from February 2020. Waste Plastic Processing Project Begins
Solving the Waste Plastic Problem with Blockchain Technology