Mar 29, 2019
Participated in the 2nd "'Not' Cryptocurrency! Blockchain App Contest"
Development of "Fair Lottery," a Lottery That Ensures Fairness Even When a Large Number of People Gather
No.1 Solutions Inc. (Meguro-ku, Tokyo; CEO Tetsuo Omorai; hereinafter referred to as the Company), a blockchain development company, announced on March 26 that it will participate in the "'Not' Cryptocurrency! Blockchain App Contest" (hereinafter referred to as the contest).
The contest is open to companies and individuals who are members of the Blockchain Collaborative Consortium (Representative Director: Yoichiro Hirano, President and CEO of Asteria Co., Ltd., hereinafter referred to as BCCC). Companies and individuals develop and present applications that can be used in various industries and experience blockchain, rather than systems that are an extension of cryptographic assets (cryptocurrency). The first app contest was held on May 8, 2018, and this was the second time to be held.
Our app presented in the contest is "Fair Lottery."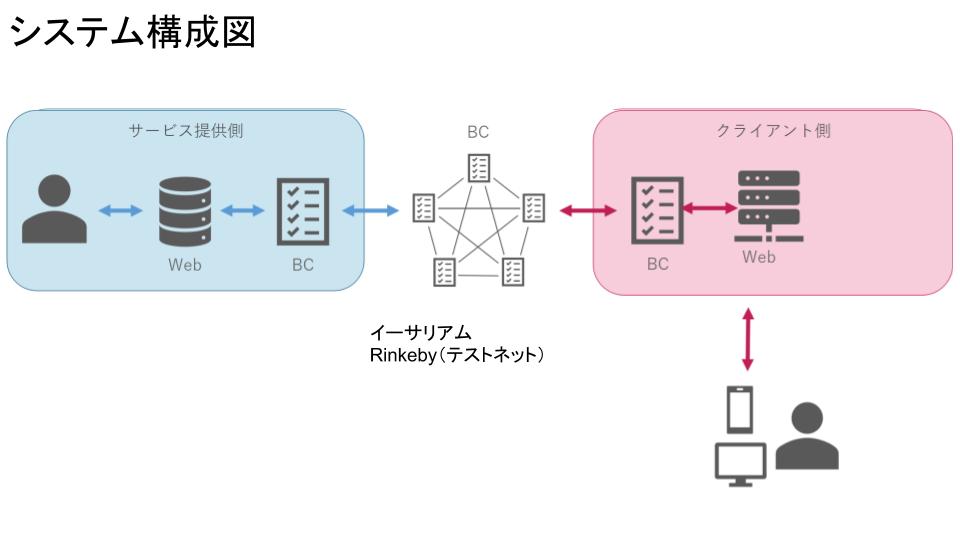 We have developed a combination of cash server and blockchain technology (patent pending) to make lottery draws at ticket sales and shopping malls smooth and fair.
The Fair Lottery has two features. The first is its ability to draw lots for a large number of people smoothly. Currently, lottery raffles held in shopping malls and other places are sometimes unable to distribute lottery tickets because more customers than expected show up. It takes a lot of time and effort on the part of the stores to secure staff. Additionally, if a system is used to handle the problem, it will cost a considerable amount of money in capital investment such as system construction.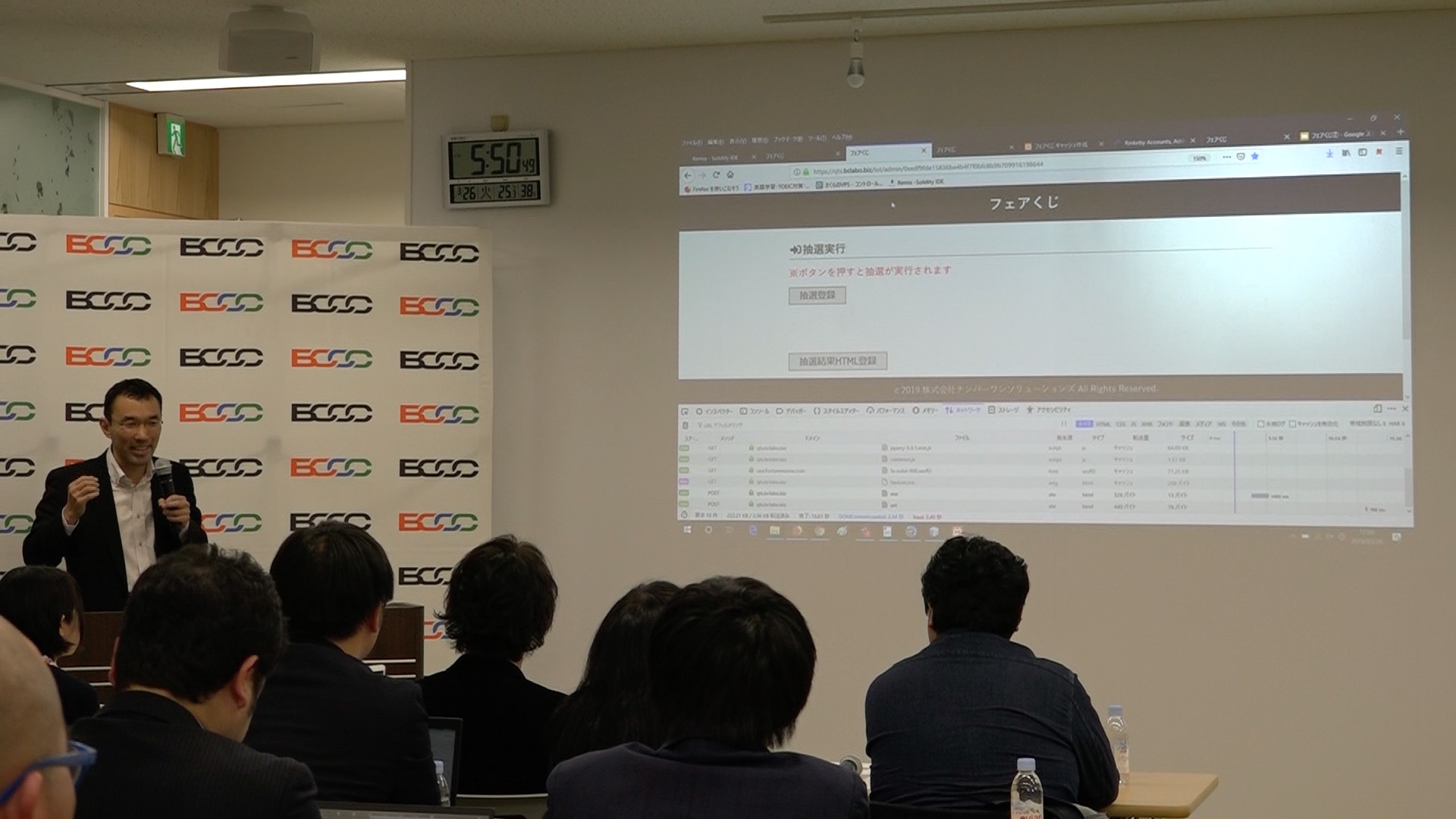 The second feature is that the lottery results cannot be manipulated even by the administrator. In the case of a lottery, some people may think that the lottery results may be manipulated in some way. But by utilizing blockchain, we have achieved a system where neither the administration nor the participants know the outcome until the timing of the decision.
By utilizing blockchain technology in this way, we were able to develop a lottery application that can smoothly and inexpensively realize even large-scale campaigns and maintain the fairness of the lottery.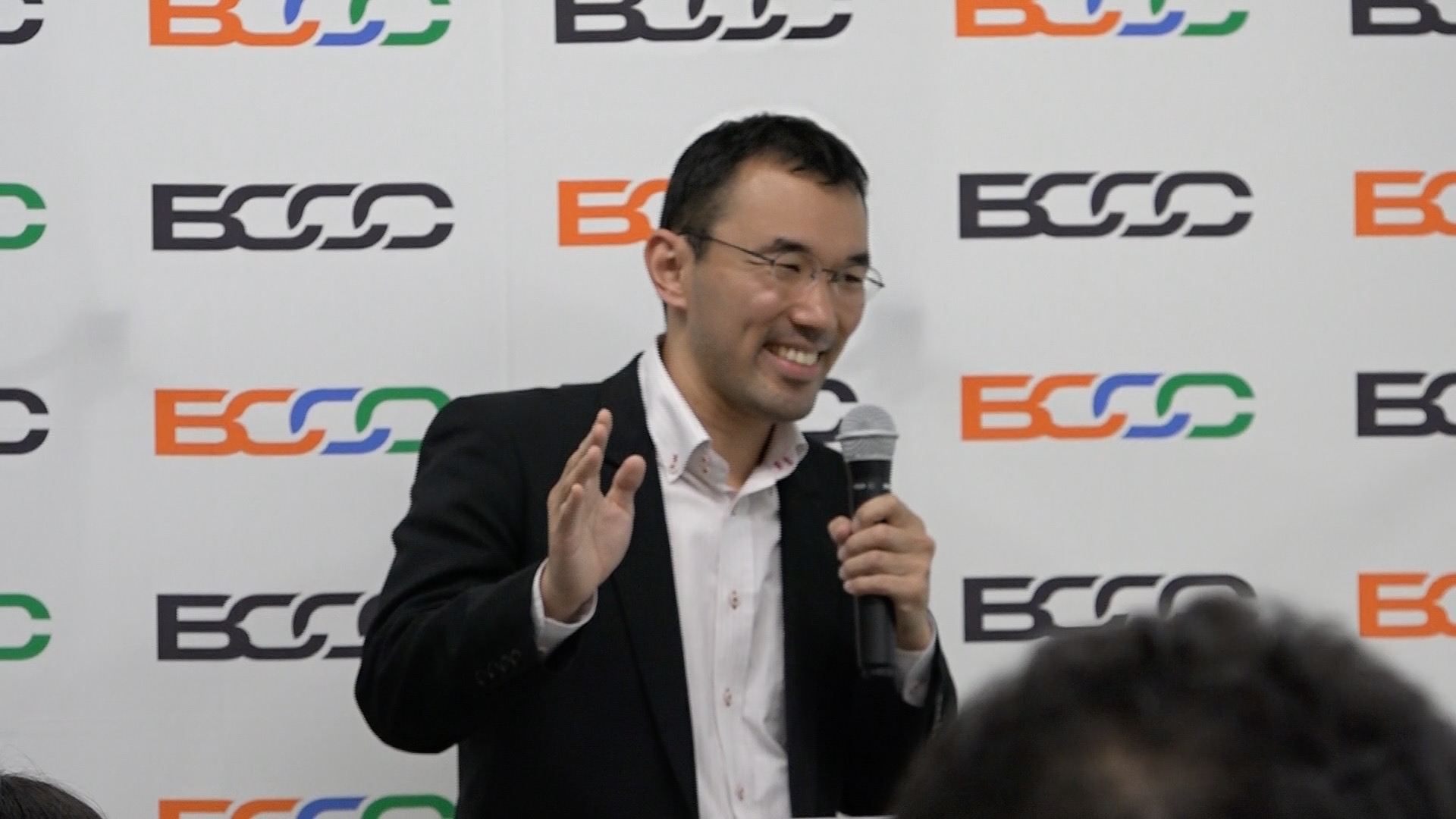 Our IT engineer presenting an overview of the application
Unfortunately, we were not able to win any awards in this contest, but we will continue to prepare for the development and release of new blockchain services.
BCCC believes that blockchain technology is not only a cryptographic asset but also a fundamental technology for information sharing and exchange in various industries.
We are developing blockchain technology in the field of non-cryptographic assets. We have three patent pending technologies that take advantage of the characteristics of blockchain.

What is Blockchain Collaborative Consortium (BCCC)?
BCCC is an organization that promotes the wide spread of blockchain technology. BCCC has 253 member companies (as of March 2019). BCCC promotes the spread of blockchain to various businesses by acquiring the latest information and basic knowledge about blockchain, train engineers and planners, form networks, and conduct ambitious demonstration experiments and implementations.

About No.1 Solutions Inc.
Company name: No.1 Solutions Inc.
Headquarters: Idemitsu Ikejiri Building 7F, 3-15-1 Higashiyama, Meguro-ku, Tokyo 153-0043, Japan
CEO: Tetsuo Omorai
Establishment: July, 2002
Capital: 50 million yen
Contact: TEL. 03-6412-8470, FAX. 03-6412-8471
URL: https://no1s.biz
Business activities: Development of blockchain systems, programming education for children, etc.
Click here to download the full text of the press release.